Phone: 410-378-9800                            Fax: 410-378-5400

Website donated by Cokesbury United Methodist Church of Port Deposit, MD

and developed with the assistance of  Burns Marketing & Design

Don't know what to give?

click  the button below to see how far your 

donation can go 



Ray of Hope Mission Center ® , Port Deposit, MD 21904

Ray of Hope Mission Center opened its doors in 1997 with a vision to help families and individuals become self-sufficient. Our organization is a non-profit 501 (3) (C) group and all contributions are tax deductible. On our door you will find our mission statement

Hope's Café  Open Every 

Friday

11 am to 1 pm

**NEW HOURS**

Monday, Wednesday & Friday 9am-4pm

Tuesday & Thursday's 9am-6pm

Check out Events for Paint Nights!!!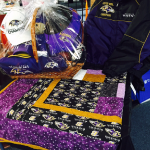 ***RAVEN'S RAFFLE BASKET WITH QUILT & COAT**

STOP IN AND GET YOUR TICKETS TODAY!!!

$5 A TICKET OR 3 FOR $10

VALUED AT $600

Visit us this Saturday at the Nantucket Yard Sale on 276 in Port Deposit from 8am-3pm.  We will have various items for sale, plus we will be selling our Pumpkins and Mums. Remember to stop by and get some delicious food also!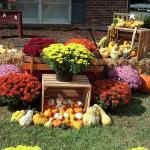 Have you ever wanted to adopt a child(ren) and bless them with a wonderful Christmas? Here at Ray of Hope, we get hundreds of families who need help for the holiday's. If you are blessed and would like to share your blessing with a family, you can contact us and we can get you connected. If you want to help privately we can help with that also.  We will start planning for this after Thanksgiving, you can contact us then, just wanted to mention it now to give you time to think about it and discuss it as a family or a business. God Bless!